Residential Roofing Installation near West Jordan, Utah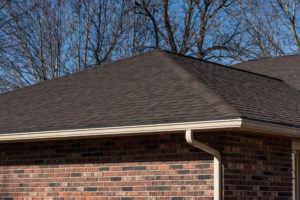 If you want to make sure that your home is secure, it's vital to have a durable, well-kept structure above your head. If you want to guarantee that your home in West Jordan Utah has a solid roof, hire a licensed contractor who specializes in residential roof replacement, installation and repairs from Garn-Tee Roofing.
Garn-Tee Roofing residential roof authorities will install your roof using only the best resources available. We also provide customers with pre-installation assessments to make sure that every feature of the job is taken care of. Our roofing contractors will complete the entire scope of work, from fixing damages and installing satisfactory insulation, to choosing the right shingles, shakes, tiles or slates and cleaning up trash.
Garn-Tee Roofing contractors adhere to all the current West Jordan Utah residential roofing codes down to the last feature, so you can rest assured that the work we do is high-quality and measures up to the industry standards. The residential roofing contractors from Garn-Tee Roofing have been comprehensively trained and all boast several years of experience. We pay close attention to details so you are always guaranteed an excellent roof.
High-Quality Roofing Solutions
At Garn-Tee Roofing you can always pick from shingle, membrane, metal and specialty style roofs and we will offer expert advice on what form of roofing will benefit your home. Our advisory method allows you to be aware of every single detail within the roofing process.
Whether you need a new roof or just a renovation; we guarantee you'll receive skillfully installed, exceptional first-rate products in a short amount of time. Garn-Tee's services promise a roofing outcome that is as beautiful and remarkable as it is secure and resilient.
Contact Us Today
Our home is in Riverton but we assist all areas in the Salt Lake Valley. If the roof of your home in West Jordan needs to be replaced or fixed, contact us today for quick, superior roofing services.