01 Feb

Tips for Filing a Roofing Insurance Claim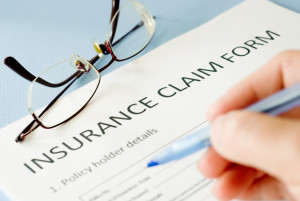 If you are planning to re-roof your home due to wear and tear or damage, you're probably wondering if your homeowner's insurance will cover the repair.  Dealing with insurance companies can be a pain, but many insurance companies do reimburse their customers for roofing claims.  Keep reading to find out how to use your insurance to pay for your roofing repair.  
Understand Your Policy
Every policy is different, so it is important to understand exactly what is in your policy before you submit a claim.  Do you have a Named Peril policy or an All Risk policy (meaning the insurance company will only cover certain events, like lighting, or they will over all damage)?  Some insurance companies only cover roof repairs up to ten years of its last re-roofing (or if it is still covered under the roof warranty), others, only pay damage up to the depreciated value (not how much it will cost to buy a new roof).  Many policies include a cause of damage clause, and will only pay if your roof was damaged by unexpected events, rather than negligence.  
Get An Estimate
Before anyone starts working on your roof, you need to get an estimate from a professional roofing company, and submit it to your insurance company.  Estimates from Garn-Tee Roofing are FREE, and no job is too big or too small for us.  Be aware that your insurance company may only pay to replace part of your roof rather than your whole roof, or will only pay up to the value of your old roof.  You may need to make up some of the difference.  However, you will not know until you submit the quote to your insurance company.
Document Everything
As you submit claims to your insurance company, it is important to document everything.  Take before and after pictures of your roof from all angles, keep all receipts, write down phone conversations, keep track of estimates, invoices, etc.  Make sure that you keep a copy of everything you send to your insurance company and to the roofing contractor.  
Take Care of Your Roof
Many insurance companies will not cover a roof that has been neglected, so you need to make sure that before your roof experiences unexpected damages, you are taking care of it.  Replace worn and broken shingles, keep gutters clean and debris-free, and remove any dead or dying trees around your property that might fall on your roof.  Get your roof inspected at least twice per year to ensure that it is still performing at its best.